Never compare, never compare...do never ...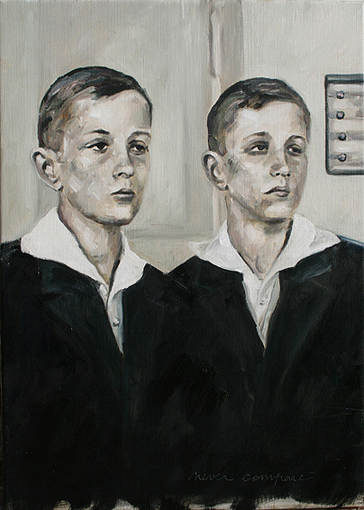 Never compare 50-70cm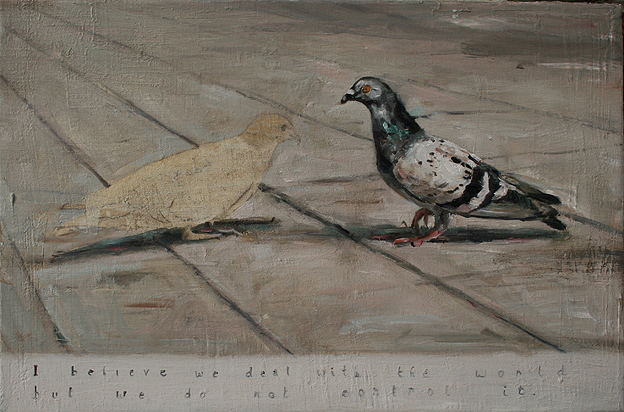 I believe we deal with the world , but we do not control it. 40-60cm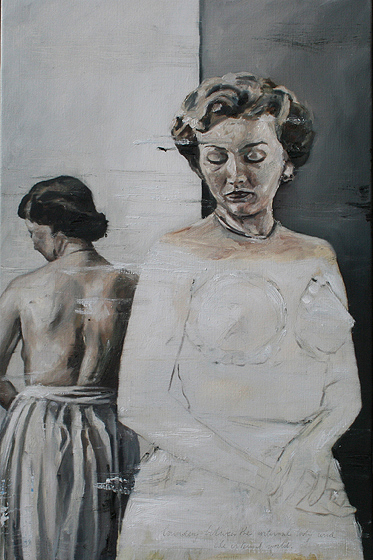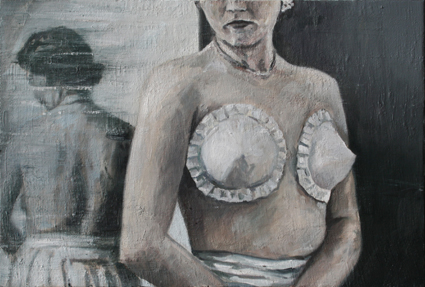 The boundery between the internal body and the external world. 60-90 cm + study : The boundery 40-60 cm
Geleidelijk raakte ik gefascineerd door datgene wat het beeld ons net niet vertelt. Wie mijn doeken bekijkt, hoeft mijn verhaal niet te kennen om zelf een script te bedenken. In heel wat werken wordt er bewust iets weggelaten of worden beeldfragmenten gedurende het ontstaansproces opnieuw weggeveegd. Ik speel met de dualiteit van het kijken. Enerzijds wordt ons oog getrokken naar de figuratief-realistische schilderkunst en anderzijds wordt onze geest (aandacht) geprikkeld door "dat ontbrekende" element.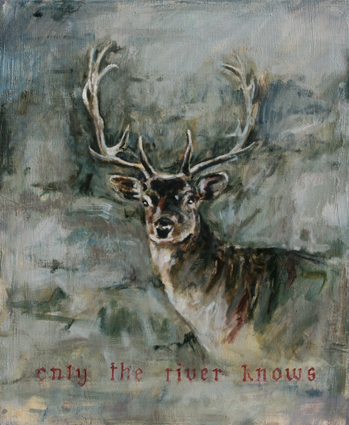 Only the river knows 50-60 cm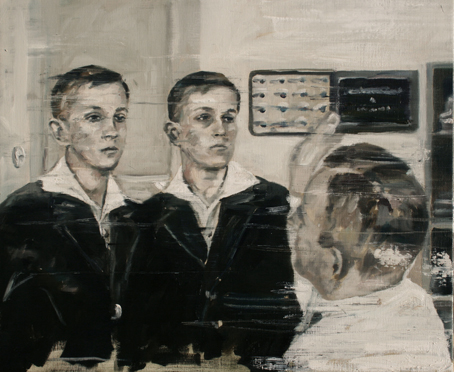 Anthropometric study male twins 50-60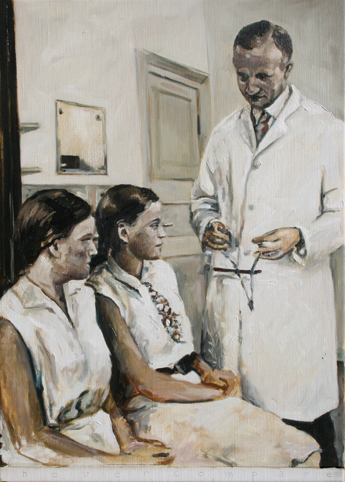 Never compare 50-70cm
Antropometric poëtry 50-70cm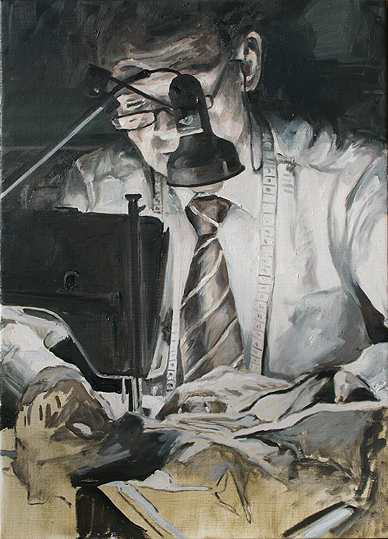 The tailor of Oudenaarde 50-70 cm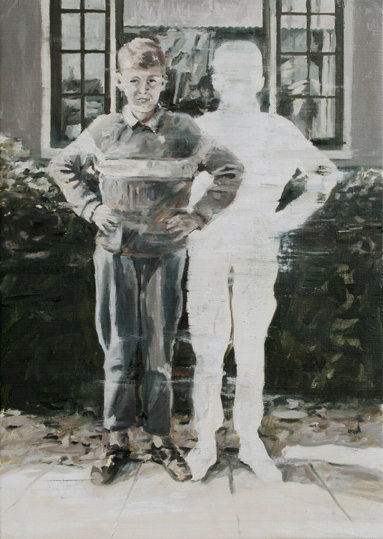 The two of us. 50-70 cm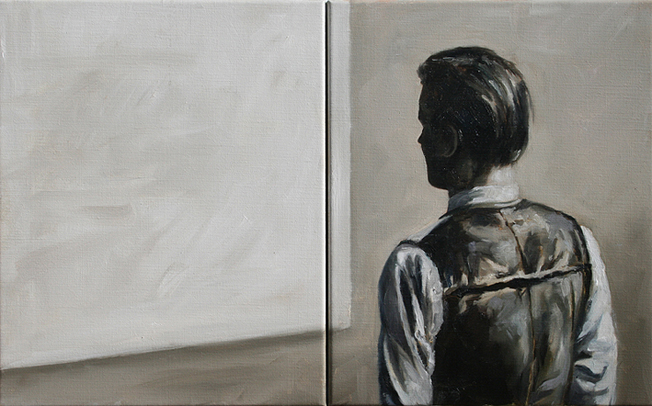 The painter : het schilderij 2x 40-50 cm